Spring Symposium

GOING VIRTUAL FOR 2020
Presented in an recorded virtual format to watch whenever you want – details coming soon!
View Course Brochure
(Schedule subject to change – abbreviated format for virtual presentation)
The Illinois College of Emergency Physicians' Spring Symposium is the premier annual event for members, nonmember physicians, EM residents, and medical students. The event provides clinical education that focuses on the emerging effects of legalized drugs of recreation in 2020.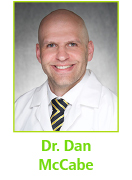 The impact on legalized recreational cannabis in Illinois, presented by Trevonne M. Thompson, MD, FACEP, FACMT, will explore clinical implications of recreational cannabis use in emergency department patients, including physical and psychological manifestations, legality, and clinical care experiences in Colorado and Illinois.
E-cigarette and vaping-associated lung injury presented by Dan McCabe, MD, will illustrate the rising incidences of EVALI, discussing how patients with vague respiratory symptoms without an obvious etiology should be questioned about electronic cigarette and vaping use. This session will also demonstrate how to explain appropriate return precautions and counsel all patients about the acute and chronic effects of these products.
Update on ED boarding presented by Ernest Wang, MD, FACEP, to address the hot topic ranked by members as one of their top priorities in Illinois. This session will focus on ICEP initiatives as well as an update on other key Chapter activities.
Product showcase on mask-free noninvasive ventilation for patients in respiratory distress, presented with support of Vapotherm
Online collection of research posters and oral presentations
---
2017-2018 ICEP Year in Review
2018 Spring Symposium Photo Gallery




















2018 Spring Symposium Educational Materials
Spring Symposium Meeting Program Booklet – includes Exhibitor Listing & Agenda
EM Lightning Rounds Presentation Handouts
Alisa A. McQueen, MD, FAAP, FACEP – "Thicker Than Water": The Latest on the Bleeding Pediatric Patient
Steven E. Aks, DO, FACMT, FACEP – What You Can Do About the Opioid Epidemic in Your ED Today

Adam Rodos, MD – From (A)ndexanet Alfa to (V)itamin K: Anti-Coagulation Reversal in the ED
Yanina Purim-Shem-Tov, MD, MS, FACEP – ICEP & ACEP Value of Advocacy
David Chestek, DO – How to Not Hate Your EMR: Tips and Tricks
Frederic Starr, MD, FACS – Trauma Pearls: Blunt Cardiac Injury: Who, How & What?
Joseph Palter, MD – Thromboelastography (TEG) and Its "Off Label Uses"
Getting Things Done – Working in a Distracted World Handouts
Salim R. Rezaie, MD, FACEP
PowerPoint Slides (NOTE: Large file size [136 MB]; may take several minutes to download depending on connection speed)
Handout
REBEL EM Blog (Dr. Rezaie will have a blog post on REBEL EM on May 3 to accompany this presentation.)
Other Meeting Materials
Statewide Research Showcase eBook
---
2016-2017 ICEP Year in Review
2017 Photo Gallery
Click each photo to enlarge:
---
2016 Spring Symposium Photo Highlights
Annual Business Meeting Photo Highlights
More photos on ICEP's Facebook page!
2016 Spring Symposium Educational Materials

2016 Spring Symposium Meeting Program, Exhibitor Listing & Agenda
Panel Discussion – Current Critical Care Considerations and Implications for Practicing Emergency Physicians – Drs. Nicholas Mohr, Matthew Siedsma, and David Barounis
PowerPoint Handout
Dr. Heather Prendergast – The Heart Failure Management Paradigm: From the Emergency Department to Hospital Admission and Discharge
PowerPoint Handout
Statewide Research Showcase eBook
---
2015 Spring Symposium Program Highlights
Click each thumbnail to see full-size photo from the program:
More photos posted to ICEP's Facebook page!
---