Resident Career Day

Register now to join us:
August 31, 2017
Northwestern Memorial Hospital, Chicago, IL
ICEP's half-day program is designed to provide resources and advice to residents, medical students,
and young physicians as they embark on their emergency medicine careers.
Keynote Presentation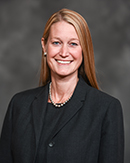 Gillian R. Schmitz, MD, FACEP
ACEP Board of Directors
Dr. Schmitz will present "From Resident to Attending: Surviving the First Year Out of Residency." She will discuss tips for transitioning from residency to clinical practice and highlight some common mistakes made as a new attending, with strategies to avoid the pitfalls. She will review pearls on jump-starting a career as a young physician, including time-saving tips and essentials for risk management, wellness, and learning the ropes as a new attending. Dr. Schmitz will discuss ways to get involved as a young physician and overcome the anxiety that comes with starting a new job.
The 2017 program also features:
Matthew Pirotte, MD, FACEP, discussing financial planning concepts and illustrating
a basic financial plan for the first year out of residency
William Sullivan, DO, JD, FACEP, reviewing common physician employment contract terms and simple negotiating tactics to help create a favorable contract
"Speed Dating" Career Fair where participants network with the field's top recruiters in a round-table format to discover career opportunities and make key connections with potential employers.
Medical students and 1st year residents who don't wish to participate in the Career Fair can
sit down with Dr. Schmitz and ACEP President Rebecca Parker, MD, FACEP for an open forum
discussion of current issues.
Life after residency brings a new set of challenges. Resident Career Day focuses on giving
you the tools you need to meet this challenges head on and turn them into opportunities.
---
Missed Resident Career Day?
2016 Resident Career Day App – including presentation handouts and Exhibitor/Sponsor Listings
Video Lectures from 2014
Videos from 2014 Resident Career Day are available now at ICEPblog.org on the following topics:
"The House I Will Never Live In": Managing Student Debt – panel discussion
Global Health Opportunities – panel discussion
Building Your Brand Using Social Media – Dr. Ernest Wang
What I Didn't Learn in Residency – Dr. Paul Kivela
Podcast Lectures from 2013
Audio podcasts from the program are now available! Listen to all of the general sessions from Resident Career Day to pick up more strategies and advice you might have missed. Visit ICEPblog.org to listen to these helpful presentations. Handouts are included in the blog posts for quick reference.
Conflict Resolution article referenced in Dr. Ed Ward's EPIC article
Full Presentation – Resident to Attending: Transition – Dr. Alex Rosenau
Session Handout – Resident to Attending: Transitions – Dr. Alexander Rosenau
Session Handout – Contract Negotiation – Dr. William Sullivan