ICEP Advocacy Day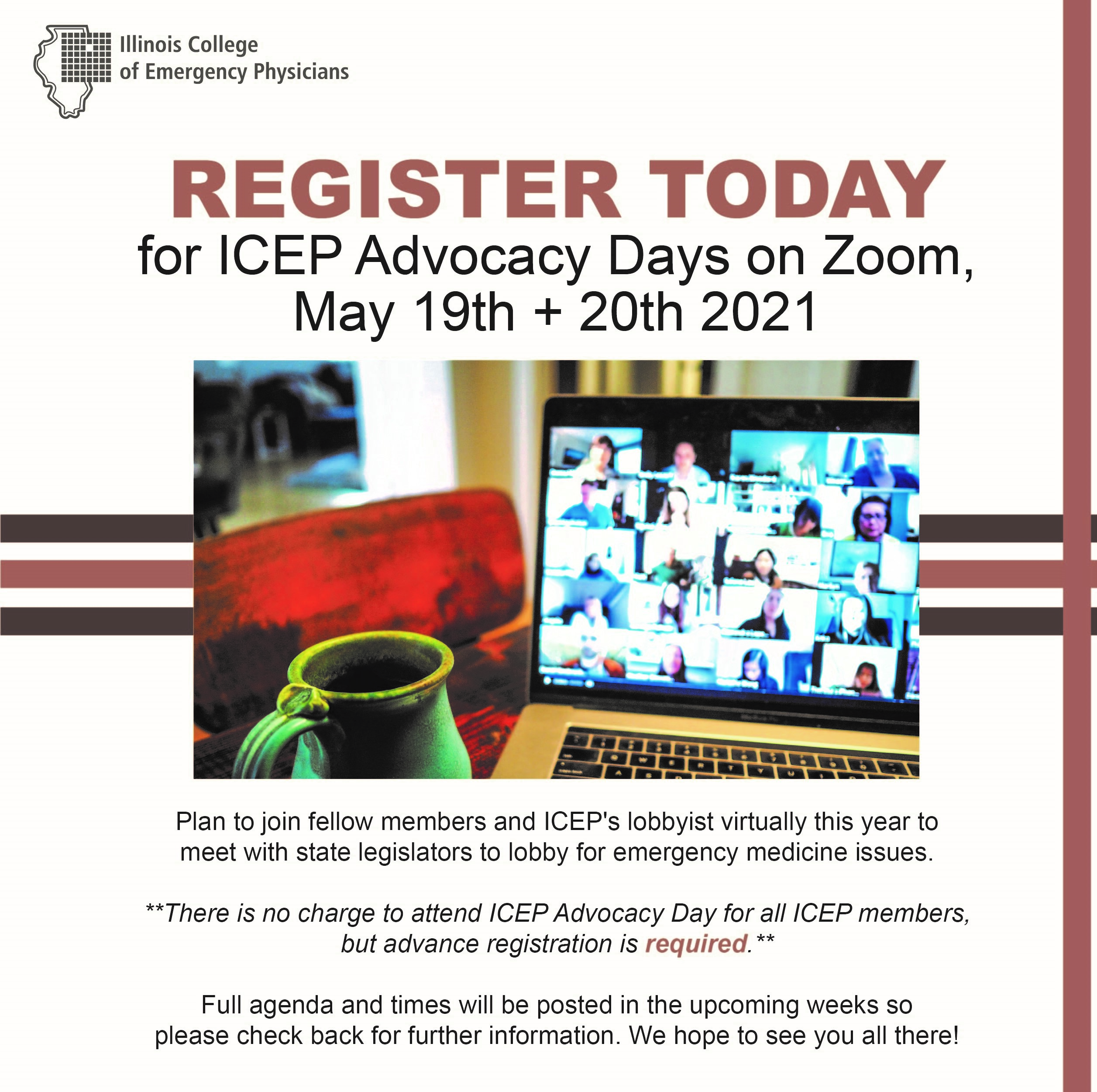 Link to register: https://t.co/hWgIQJe9Zi?amp=1
————————————————————————————————————————————————-

CANCELLED
March 18-19, 2020
President Abraham Lincoln Hotel & Conference Center, Springfield, IL
Due to the travel limitations imposed on many hospitals and with the health and safety of all in mind, ICEP has made the decision to cancel all ICEP Advocacy Day events due to concerns about the spread of COVID-19.
Our physicians remain at the front line and stand ready to assist the citizens of Illinois. We look forward to connecting with legislators when the health crisis is past.
Thank you for your understanding.
---
2017 Advocacy Day Photo Gallery
Click each photo to see larger image:
---
2016 ICEP Advocacy Day
Click each photo to see larger image: