ITLS Illinois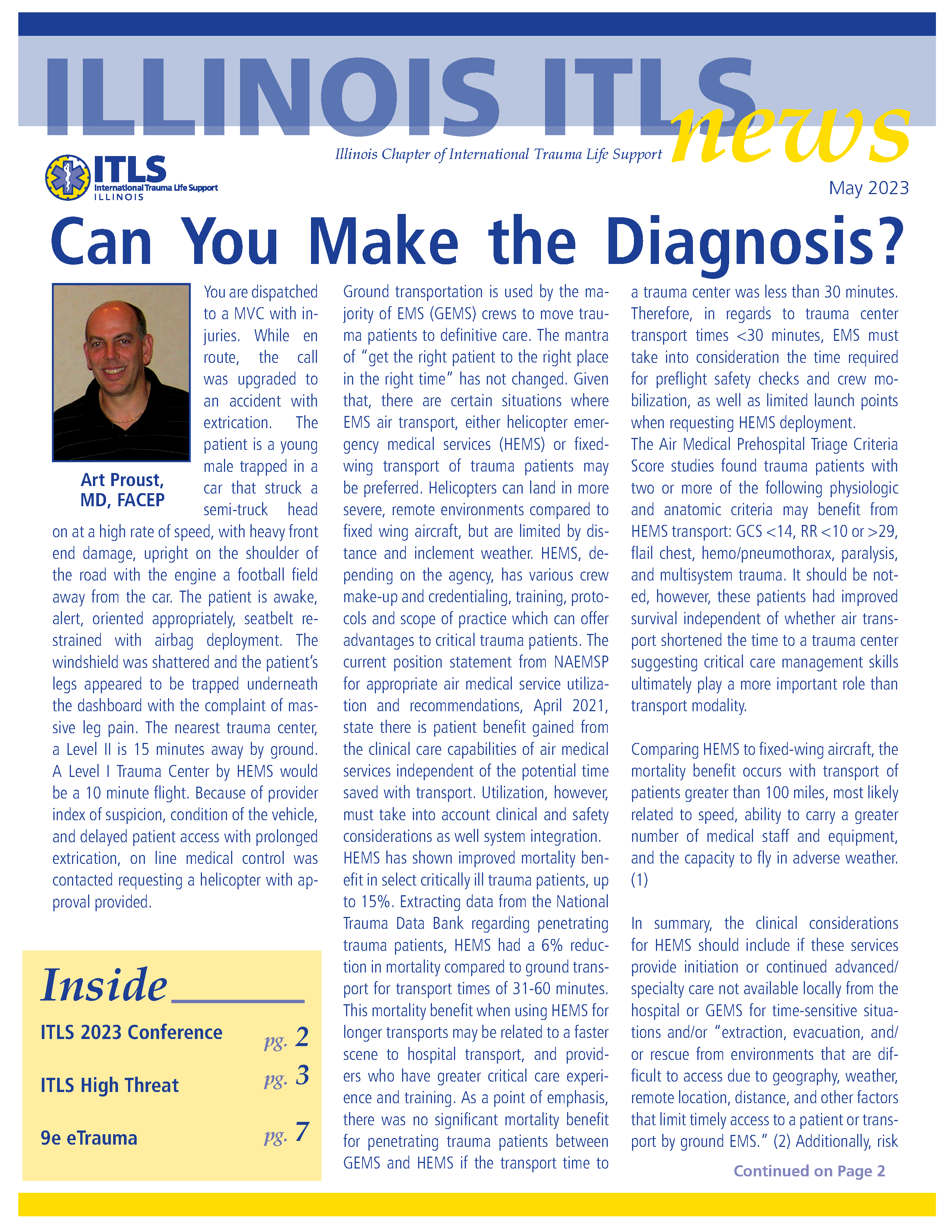 New Issue of ITLS Illinois News is Here!
Download the May 2023 issue to read:
Find an ITLS Course in Illinois
Tips:
No login is required
For the most results, input fewer criteria in the search.
Example:
Choose State/Province – Illinois. Choose Course Type – Provider. This will return all Provider courses upcoming in Illinois in order by the course date. Click on any course line to obtain the contact information for the course coordinator for questions or to register.
Contact the ITLS Illinois Chapter Coordinator
If you need help with anything related to ITLS Illinois, please contact Chapter Coordinator, Sue McDonough. In addition to her work with ITLS Illinois, Sue works as the Chapter Relations and Customer Service Manager for ITLS International, handling customer service and chapter needs, and promoting and exhibiting for ITLS at EMS conferences. Please call or email with any questions or needs. Sue can be reached at 630-967-0701 or  suem@icep.org.
ITLS Illinois Publications and Specialty Items Orders

To place an order now, please call the Bookstore at 630.495.6400, ext. 213, or email bookstore@icep.org. Sorry, orders cannot be placed online at this time.
ITLS Illinois News
ITLS Illinois News – April 2022
Have You Changed Your Address?
Course coordinators, medical directors, affiliate faculty members, and instructors are urged to update their mailing and email addresses with ITLS Illinois.
If you have updated contact information or are not sure if ITLS Illinois has your current information, contact Sue McDonough at suem@icep.org.