COVID-19 ED Preparedness Webinar Recording Now Available
Thanks to all who joined us for President Ernest Wang, MD, FACEP's discussion sharing his experiences and data leading a large 4-hospital ED system through the evolving outbreak. Watch now:
Urge Congress to Protect Healthcare Workers on the Frontlines of Outbreak
Contact your U.S. Senators and House member and urge them to ensure emergency physicians and other frontline responders to the COVID-19 outbreak have the resources and supplies necessary to protect them while providing urgently needed care.
ACEP Offering Free Trial Membership
Do you know an EP who needs ACEP's COVID-19 resources? ACEP is offering a free 3-month trial membership right now! Trial membership provides access to all of ACEP's COVID-19 resources (including PPE updates), the COVID-19 discussion forum and more. Email a link to colleagues now!
Share trial membership with colleagues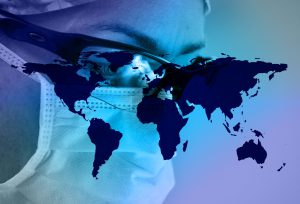 COVID-19 Update
on ICEP Office Staffing
With the health and safety of all in mind in regard to COVID-19, the Illinois College of Emergency Physicians staff will be working remotely starting Monday, March 16.
Staff will be available during normal business hours, reachable by email and voicemail. Find staff contact information here.
Thank you to all of our emergency physicians who are on the front lines caring for patients. Stay safe and be well.