Resident Career Day

Missed Resident Career Day? Watch the full recording now!
---
ICEP's half-day program covering all the resources and advice residents, medical students and young physicians need as they embark on their emergency medicine careers. Including all your favorites:
Career development | Leadership | Career Forum recruiter introductions | Resident Speaker Forum | and more!
Program Overview
Timing of Recorded Video
Dr Mark Rosenberg – Population Health – 00:01:55
Dr. Mark Rosenberg – ACEP Update – 00:43:15
Career Forum – 00:50:19
Vituity & Partner Track – 00:51:10
TeamHealth & Workplace Culture – 01:01:40
Elite Emergency Physicians, Inc. & Medical Malpractice – 01:13:15
Dr. Alison Haddock – Become an Advocate – 01:22:25
Career Forum – 02:09:48
OSF Healthcare & Contract Negotiation – 02:10:30
Carle Health & Disability Insurance – 02:21:55
Sound Physicians & Insurance Benefit Packages – 02:28:50
Resident Speaker Forum – 02:36:36
Dr. Allyson Peterson – 02:37:06
Dr. Thomas Mukai – 02:44:05
Dr. Andrew Cox – 02:51:56
Dr. Nathaniel Leu – 02:59:58
Dr. Walid Malki – 03:07:07
Dr. Keya Patel – 03:14:40
Dr. Bailee Jacobsen – 03:25:07
Dr. Cody Krueger – 03:32:45
Dr. John Lacheta – 03:38:25
Dr. Mark Gebhart & Vapotherm – Mask-Free NIV – 03:47:20
Announcement of Resident Speaker Forum Winners – 04:39:24
Handouts
Dr. Mark Rosenberg – Population Health handout  |  ACEP Update handout
Dr. Mark Gebhart – Mask Intolerance brochure  |  ED Pocket Guide
No handout for Dr. Alison Haddock's presentation.
Evaluation
At the conclusion of the program, don't forget to complete a short evaluation!
2020 Resident Career Day Evaluation
Product & Services Listing
Thank You to Our Resident Career Day Supporters!
Product Showcase Sponsor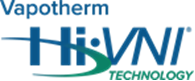 Vapotherm

 www.vtherm.com
Facebook   |  Twitter
Product Showcase Materials:
Emergency Medicine Pocket Guide to Hi-VNI  |  High Velocity Therapy  |
Aerosol Disposable Patient Circuit |  Vapotherm Transfer Unit
---
Career Forum Presenters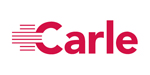 Carle Physician Group
Contact: Ali Boatright, Senior Provider Recruiter  |  Ali.boatright@carle.com  |  217-383-6499
carle.org/for-providers
View Promo Piece
Based in Urbana, IL, The Carle Foundation is a vertically integrated system with more than 9,500 employees in its five hospitals, multi-specialty physician groups, health plan and associated healthcare businesses including the Carle Illinois College of Medicine, the world's first engineering-based medical school. Carle is proud to be named a Great Place to Work®. Carle Foundation Hospital and Carle BroMenn Medical Center hold Magnet® designation, the nation's highest honor for nursing care and Carle Foundation Hospital (CFH) ranks as one of America's 50 Best Hospitals™ by Healthgrades®.
---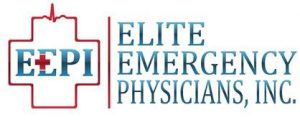 Elite Emergency Physicians, Inc.
Contact: David E. Van Ryn, MD, FACEP, Vice-President  | 574-523-3160
600 East Blvd., Elkhart, IN  46514
eepi.net
Facebook  |  LinkedIn  |  Instagram
EEPI is a private, Democratic EM group in Northern Indiana. We hold 4 contracts and have been incorporated for 51 years. Our sites offer volumes from 18k to 62k.  Our hospitals include Level III trauma, Stroke Center and excellent specialty support.  Layered coverage with physicians and APP's.  Teaching available.
---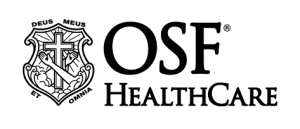 OSF HealthCare
Contact:  Lindsey Mroz  |  Lindsey.M.Mroz@osfhealthcare.org  |  309-683-9353
www.osfcareers.org
OSF HealthCare, an integrated health system owned and operated by The Sisters of the Third Order of St. Francis, Peoria, Illinois. OSF HealthCare employs more than 23,600 Mission Partners in 147 locations, including 14 hospitals – 10 acute care, four critical access – with 2,097 licensed beds, and two colleges of nursing throughout Illinois and Michigan. The OSF HealthCare physician network employs more than 1,500 primary care, specialists and advanced practice providers, who are part of the OSF Medical Group.
---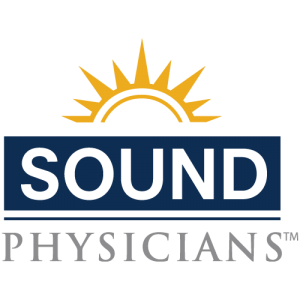 Sound Physicians
Contact:  Phoebe Stoican, Marketing Specialist  |  253-682-6043
Sound Physicians, Central Office, 1498 Pacific Avenue, Tacoma, WA  98402
soundphysicians.com  |  careers.soundphysicians.com
Facebook  |  LinkedIn  |  Twitter
Sound Physicians is a leading healthcare organization with a proven track record of improving quality, satisfaction, and financial performance for its hospital partners nationwide. Sound combines a high-performance model with engaged clinicians to drive reproducible results across the acute care episode – through anesthesia, emergency medicine, hospital medicine, critical care, telemedicine, and physician advisory services.
---

TeamHealth
Contact: physicianjobs@teamhealth.com  |  888-861-4093
265 Brookview Centre Way, Suite 400, Knoxville TN 37919
www.teamhealth.com
LinkedIn  |  Facebook  |  Twitter  |  Glassdoor  |  YouTube  |  Instagram
View Promo Piece
At TeamHealth, our purpose is to perfect the practice of medicine, every day, in everything we do. We are proud to be the leading physician practice in the U.S., driven by our commitment to quality and safety and supported by our world-class operating team. Through our more than 16,000 affiliated healthcare professionals and advanced practice clinicians, TeamHealth offers emergency medicine, hospital medicine, critical care, anesthesiology, orthopedic surgery, general surgery, OB/GYN hospitalists, ambulatory care, post-acute care and medical call center solutions to approximately 3,100 acute and post-acute facilities and physician groups nationwide.
---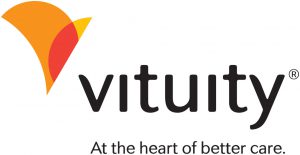 Vituity
Contact: careers@vituity.com
2100 Powell St. Ste. 400, Emeryville, CA 94608
www.vituity.com
Facebook  |  LinkedIn  |  Twitter  |  YouTube
View Promo Piece
As a physician-led and -owned multispecialty partnership, Vituity has proactively driven positive change in the business and practice of healthcare for nearly 50 years. Our 4,200 doctors and clinicians provide integrated acute care to over 6.5 million patients annually at practice locations nationwide. Vituity's acute focus and compassionate care are the driving forces that have placed us at the heart of better care.  Discover how growing your career with Vituity can support your professional goals.
---
Advertisers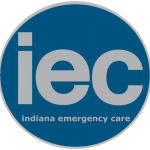 Indiana Emergency Care
Contact:  dhassan@indianaemergencycare.com  |  765-446-0170
216 N. 4th Street Suite 205, Layfayette, IN 47901
indianaemergencycare.com
Facebook  |  Instagram
View Promo Piece
IEC is a democratic, physician owned practice operating in 5 Emergency Departments with volumes ranging from 50,000-10,000 annually.  Our hospitals range from critical access, trauma centers, to free standing ERs. Partnership track is, on average, 2 years and is obtained by meeting a pre-determined net profitability threshold. You are eligible to become a partner in the group which not only means profit sharing, but also true ownership. There is no one better to work for than yourself! We offer FT, IC, PT, & moonlighting opportunities with a competitive compensation package.  We are only a short drive down I-65 from Chicago, and home to Purdue University!
---
Missed Past Resident Career Day?
2017 Resident Career Day App – including presentation handouts and Exhibitor/Sponsor Listings
2016 Resident Career Day App – including presentation handouts and Exhibitor/Sponsor Listings
Video Lectures from 2014
Videos from 2014 Resident Career Day are available now at ICEPblog.org on the following topics:
"The House I Will Never Live In": Managing Student Debt – panel discussion
Global Health Opportunities – panel discussion
Building Your Brand Using Social Media – Dr. Ernest Wang
What I Didn't Learn in Residency – Dr. Paul Kivela
Podcast Lectures from 2013
Audio podcasts from the program are now available! Listen to all of the general sessions from Resident Career Day to pick up more strategies and advice you might have missed. Visit ICEPblog.org to listen to these helpful presentations. Handouts are included in the blog posts for quick reference.
Conflict Resolution article referenced in Dr. Ed Ward's EPIC article
Full Presentation – Resident to Attending: Transition – Dr. Alex Rosenau
Session Handout – Resident to Attending: Transitions – Dr. Alexander Rosenau
Session Handout – Contract Negotiation – Dr. William Sullivan