ICEP Mourns the Loss of Past Leader Dr. Walter Bradley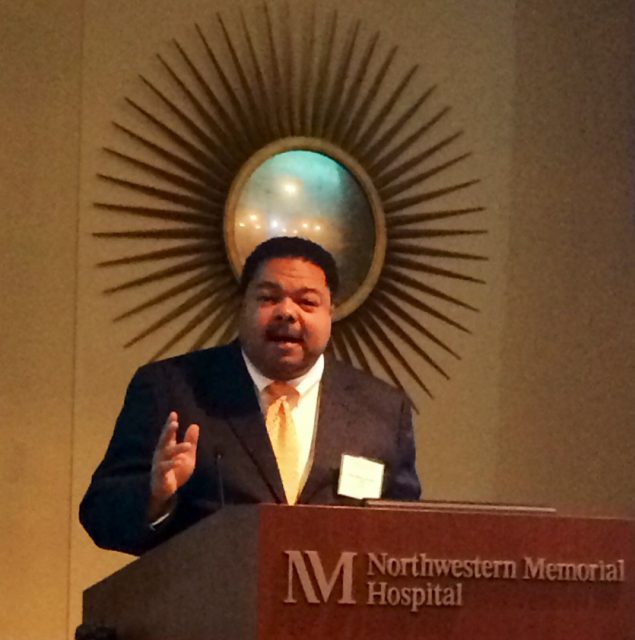 It is with great sadness that ICEP announces that past ICEP Board member Walter Bradley, MD, MBA, FACEP, passed away at his home on February 9.
View Dr. Bradley's obituary and arrangements
Walter was a member of the ICEP Board of Directors from 1997 to 2004. He also served as Secretary-Treasurer and President Elect. Walter resigned from his officer position when he was appointed EMS Medical Director for IDPH. He also served as Councillor for many years. Walter received the ICEP Downstate Member award in 2014. His acceptance of the award is shown in the attached photo.
Walter served on the ICEP EMS Committee for many years, including a term as chair, and continued his membership until the time of his death. After completing his role at IDPH, Walter served as EMS Medical Director for the Illinois State Police. Earlier he had served as EMS Medical Director for several systems in the Quad-Cities area.
Those who knew and worked with Walter appreciated his self-deprecating humor and inclusiveness of all points of view. Despite his many health struggles, Walter always had a joke to share or a story to tell. He was a lover of fast cars, motorcycles, and international travel.
Arrangements are pending and will be posted on the ICEP website when the details are available. ICEP extends deepest condolences to his wife, Meme, and his son, Ryan.