Dr. Tarlan Hedayati Honored as ACEP's Outstanding Speaker of the Year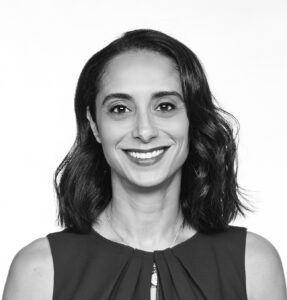 Tarlan Hedayati, MD, FACEP, was been honored as ACEP's 2019-20 Outstanding Speaker of the Year.
This prestigious award is designed to recognize a single faculty member who has consistently demonstrated teaching excellence through performance, versatility, and dependability during ACEP educational meetings throughout the year.
Dr. Hedayati will be recognized at ACEP21 when she can be honored in person.
Dr. Hedayati is an Associate Professor and the Chair of Education in the Department of Emergency Medicine at Cook County Hospital in Chicago, where she oversees the educational activities for the 68 residents, 30 faculty members, and rotating medical students in the department. She has a passion for medical education and is currently completing a Masters in Medical Education for Health Professionals at Johns Hopkins.
Her clinical interests are in emergency cardiology and critical care and she has contributed as a speaker on the national and international levels as well as served as an author or editor to multiple medical blogs, journals, and textbooks.
She attended medical school at the University of Illinois at Chicago, completed residency at Los Angeles County/University of Southern California, and has been at Cook County Hospital for the last 10 years.
Congratulations, Dr. Hedayati.