OH ACEP, MCEP Hosting Medical Student Symposium in Toledo, Ohio
MCEP and Ohio ACEP are hosting a Midwest Medical Student Symposium on April 1, 2017 in Toledo, OH.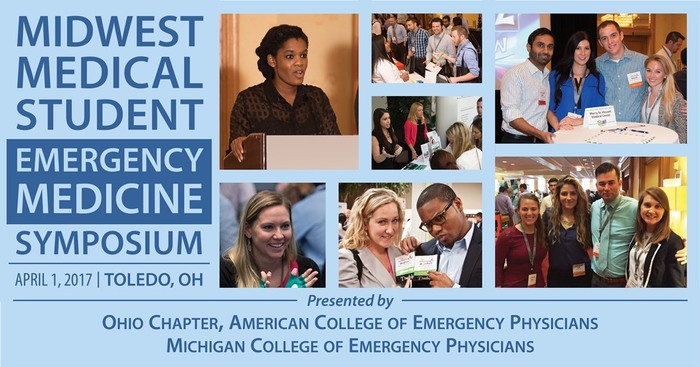 Radisson Hotel at the University of Toledo
3100 Glendale Avenue
Toledo, OH 43614
$25 Registration Fee Includes All Workshops,
Residency Fair, and Skills Labs!
What is the Midwest Medical Student Symposium?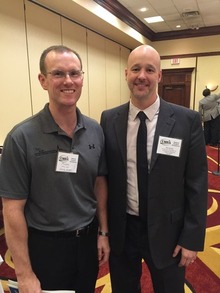 Emergency Medical Students from all over the US will gather to learn about finding the right emergency medicine residency match, planning for the fourth year of medical school, and how to shine during rotations. The Residency Fair will also offer plenty of opportunities for networking and the Ultrasound and Airway Skills labs are always a huge hit.
Medical Student Symposium Agenda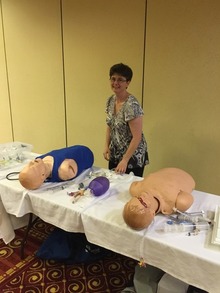 Featured EM Residency Faculty:
Linette Archer, MD, FACEP (Memorial Health System)
Michael Ballester, MD (Wright State University)
Michael S. Beeson, MD, MBA, FACEP (Cleveland Clinic Akron General Hospital)
Sameer Desai, MD (University of Kentucky)
William Fraser, DO (Ohio Health – Doctors' Hospital)
Christopher Gooch, DO, FACEP (Ohio Valley Medical Cntr)
Edward Kakish, DO (University of Toledo)
Sorabh Khandelwal, MD (Ohio State University Wexner Medical Cntr)
David Ledrick, MD (Mercy St. Vincent Medical Cntr)
Michael McCrea, MD, FACEP (Mercy St. Vincent Medical Cntr)
Therese Mead, DO (Central Michigan University)