Two ICEP Members Appointed to Cannabis Health Advisory Board
Gov. J.B. Pritzker announced appointments to the Illinois Adult Use Cannabis Health Advisory Committee, and two ICEP members have been appointed: Steven Aks, DO, FACEP, FACMT, and Lois Clarke, MD, FACEP.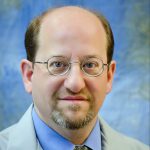 Dr. Aks is currently Director of the Toxikon Consortium, Director of the Division of Toxicology at the Department of Emergency Medicine Cook County Health and Hospitals System. Aks also serves as Emergency Physician and Toxicologist and Professor of Emergency Medicine at Rush University Medical Center. Aks has received multiple honors, award and distinctions. Aks has also delivered multiple lectures locally and nationally, been featured in multiple publications, books, journals, podcasts and interviews. Aks earned a dual Bachelor of Arts in Biology and Psychology from the University of Rochester and a Doctor of Osteopathic Medicine from The New York College of Osteopathic Medicine.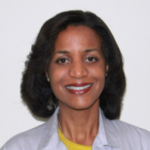 Dr. Clarke is the Medical Director at Loretto Hospital. Previously, Clarke served as Attending Physician at Mercy Hospital. Clarke has vast academic, administrative and clinical experience. Clarke has published research and achieved a number of accomplishments. Clarke earned a Bachelor of Science in Biology from Valparaiso University, Master of Science in Biology from Chicago State University, and Doctor of Medicine from Michigan State University: College of Human Medicine.
Congratulations to Dr. Aks and Dr. Clarke. We know you will represent the specialty of emergency medicine well.